Advanced Animal Science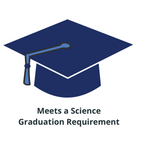 Advanced Animal Science examines the interrelatedness of human, scientific, and technological dimensions of livestock production. Instruction is designed to allow for the application of scientific and technological aspects of animal science through field and laboratory experiences.
This binder does not contain all lesson plans for this course. This content can be used with any textbook or instructional materials. If locally adapted, make sure all TEKS are covered.
Scope and Sequence
Unit 1: Professional Standards/Employability Skills
Unit 2: Field and Laboratory Investigations
Unit 3: Scientific Methods and Equipment
Unit 4: Academic Skills
Unit 5: Policies and Issues
Unit 6: Principles - Human, Scientific, and Technological Dimensions
Unit 7: Principles - Reproduction and Breeding
Unit 8: Principles - Molecular Genetics and Heredity
Unit 9: Anatomy and Physiology
Unit 10: Nutritional Requirements of Ruminant and Non-Ruminant
Unit 11: Animal Diseases and Parasites
Unit 12: Growth of Organisms
Unit 13: Livestock Harvesting Operations
Unit 14: Marketing Livestock
Unit 15: Supervised Agriculture Experience Program