Principles of Technology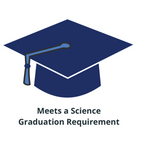 In Principles of Technology, students will conduct laboratory and field investigations, use scientific methods during investigations, and make informed decisions using critical thinking and scientific problem solving. Various systems will be described in terms of space, time, energy, and matter. Students will study a variety of topics that include laws of motion, conservation of energy, momentum, electricity, magnetism, thermodynamics, and characteristics and behavior of waves. Students will apply physics concepts and perform laboratory experimentations for at least 40% of instructional time using safe practices.
This binder does not contain all lesson plans for this course. This content can be used with any textbook or instructional materials. If locally adapted, make sure all TEKS are covered.
Scope and Sequence
Unit 1: What is Science
Unit 2: Technology Laboratory and Field Investigations
Unit 3: Safety Precautions and Regulations in Technology
Unit 4: Scientific Reasoning in Technology
Unit 5: Using the Scientific Process to Investigate Physical Concepts in Technology
Unit 6: Using the Scientific Process to Evaluate and Communicate Physical Concepts in Technology
Unit 7: Application of the Laws Governing Motion
Unit 8: Forces in the Physical World
Unit 9: Application of the Laws of Energy Conservation and Momentum
Unit 10: The Concept of Thermal Energy
Unit 11: Properties of Wave Motion and Optics
Unit 12: The Concepts of Atomic, Nuclear, and Quantum Phenomena
Unit 13: Employability Skills