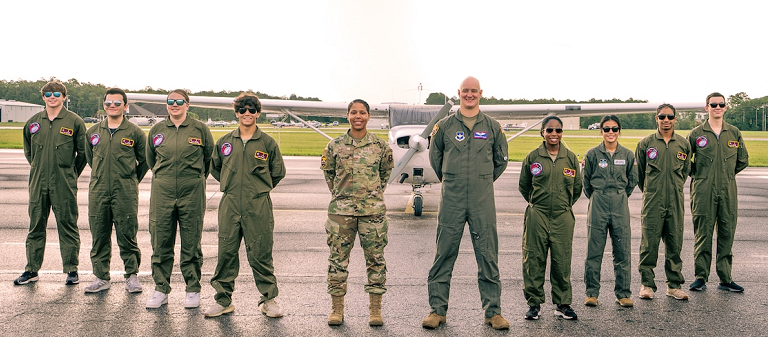 The Aim High Flight Academy (AHFA) is an no-cost, annual flight training scholarship for a three-week introductory flight program at various college universities across the country. The Air Force will cover travel, lodging, meals, and all other necessary costs. 
The primary objectives of the flight school are to provide high school students an opportunity t
o:
experience university level flight training, university academics, and campus life

learn from experienced university instructors and staff

interact with USAF Aviation Inspiration Mentors for leadership and aviation mentorship

to understand the various existing pathways to become a USAF or civilian aviator or aviation                  professional
The 15 flight hour program includes 15 ground school hours and 15 simulator hours of aviation curriculum developed to provide you general aviation and aerodynamics concepts, aviation operations and safety, aircraft systems operations to help with future aviation entry program assessment such as the USAF 
Pilot Candidate Selection Method score or civilian aviation entry programs.  
AHFA
pairs unaffiliated youth and cadets nominated by USAFA and AFROTC with Total Force Officers who provide aviation career broadening and mentorship about the various aviation professions and career fields that can be potential pathways to achieving their goals.
Source:
Air Force Recruiting Service; United State Air Force