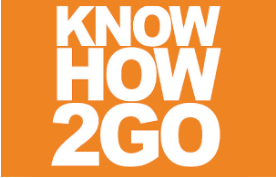 Created By: The American Council on Education, Lumina Foundation for Education, and the Ad Council
Audience: Students, parents, and educators
Focus: College readiness
Big Picture:
 A dynamic and inviting site lets students in middle school or high school immediately begin to explore information and advice about going to college. The site's mission is to really speak to low-income students, so their 
4 Steps to College
 tab sets the tone and is often alluded to—as an example, students must be willing to "Be a pain" and tell everyone they can about their plans to go to college. And parents and educators can use the bilingual 
Mentors
 section for advice on how to coach students about any aspect of college.
Big Challenge Solved: The site knows how to speak to its target audience—teenagers. The language is casual with just the right touch of "edge," making it feel like you're in a conversation with peers.
Must-Use: 
The 
PSAs page
 contains a wealth of energetic, multimedia ads aimed at getting students into college—videos for television, audio clips for radio, and color posters for print or web.
Most Unique Tool:
 The Campus Tour provides a fun, game-like journey through a virtual college campus—to get to it, you'll need to click directly on the Campus Tour link from the 
Middle & High School Students
 dropdown or left side menu.
Best Middle-School Student Tool: 
Middle-schoolers can test their current knowledge of college by taking the 
College Quiz
—which is easy to use and certainly edifying (in fact, it's a good test for users of all ages).
Best High-School Student Tool: 
The 
Get Advice
 section is a vast repository of peer-based counseling regarding college prep—very engaging and practical, with some quality links to supporting newspaper articles and related websites.
Protip: KnowHow2GO is a media-rich site—lots of animated, interactive modules—so we recommend optimizing web performance by keeping only one browser window open and shutting down other applications while surfing the site.