Institutional Organization
Texas Education Agency
Professional Development
A key component of the CTE New Teacher Mentoring Program lays in the education and training of beginning CTE teachers, CTE administrators, and CTE mentors. This professional development occurs through the development of original training content, in-person training of mentor teachers, and new CTE teacher conferences.
Foundational Learning Sessions

Image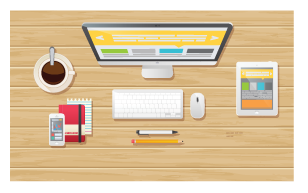 In order to provide concise, accessible, and informative content on important CTE topics, a series of Foundational Learning Session videos have been written, developed, produced, and disseminated. These nine short instructional videos cover information that is critical to the development of beginning CTE teachers.
The following link provides access to a binder that contains all nine of the Foundational Learning Sessions: https://txcte.org/binder/foundational-learning-sessions
CTE Mentor Training
The CTE New Teacher Mentoring Program held two mentor training sessions to help CTE mentors understand how they can best support their beginning CTE teacher mentees. These trainings helped the mentors set expectations, trained them in Resources for Learning's (RFL) Scaffolded Solutions® platform, and covered topics such as building a trusting relationship, cognitive coaching, establishing rapport, listening and paraphrasing, questioning strategies, and coaching conversations. At the conclusion of each training, participants were expected to serve as a mentor for a beginning CTE teacher in their district or on their campus. All Education Service Center (ESC) CTE specialists were notified of the teachers who were trained in their respective regions.
Image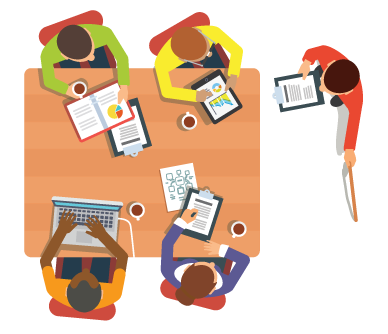 The first CTE Mentor Training was held March 6–7, 2017, and the second training was held June 5–6, 2017. 
CTE mentor teacher feedback was extremely positive. Overall, over 90 percent of evaluation respondents indicated that they found the training beneficial. 
The following are a sample of some of the comments collected from the mentor teachers at the trainings:
 

"This is a piece of the CTE puzzle that has been missing for years."

"Positivity is contagious!"

"Loved this! First training this is 100% relevant to what we do!"

"The training was well structured and the presenters well versed in the content to allow for time/agenda flexibility without impacting learning."

"The instructors were very professional, passionate and dedicated to the importance of training mentors. Phenomenal young ladies!"

"I will be a better teacher and mentor because of you."
CTE New Teacher Conference
In order to provide beginning CTE teachers with in-person learning, the New CTE Teacher Conference was held from November 6-8, 2017. Participants learned Career Cluster specific strategies for career and technical education, met with Texas Education Agency staff, had the opportunity to ask questions, and shared ideas with other CTE educators from across the state.
Conference sessions included breakouts for 16 career clusters, unpacking the new CTE TEKS, lesson planning, working with special populations, and strategies for teaching today's students. Resources for learning provided four presentations on the following key topics as well:
An overview of the CTE New Teacher Mentoring Program
Stages of beginning teaching
Self-efficacy
The Foundational Learning Sessions